Photographs of young adults (I feel awkward saying that) doing their thang is generally an interesting project; so check out "Naughty Kids" by Cameron Smith.
Guns, nudity, animals
Some times one needs some childish humour as well as some nerd humour. Well an internet comic I go to quite often is SMBC, which can be quite good at times, and shit at other times. Check today's comic out though:
Saturday Morning Breakfast Cereal
Also, (not visible here) there is a little red button below each comic with an extra little comic that pops out. It can make or break the joke.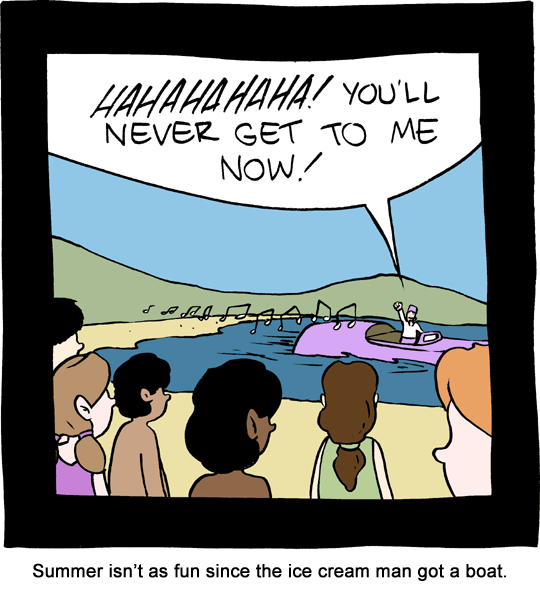 I was not planning on posting twice with videos of animals being killed or prepared for consumption, but it just so happened.
Simian Mobile Disco's Sweetbread music video
Here's another video by the same group, "I Believe". This song I have loved for a long time, partially due to the video.
Hyper realism painting. It's awesome. That sums it up. David Jon Kassan has some slick paintings that WebUrbanist featured on their blog.
Wall Paintings
by David Jon Kassan